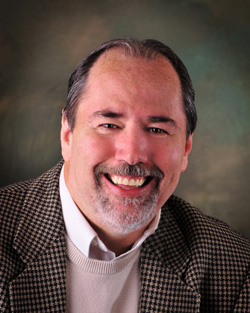 "Jack Is Back," as a familiar voice returned to the airwaves in 2013. "The Drive with Jack Ebling," Mid-Michigan's OWN afternoon sports show, airs from 3-6 p.m. (Listen Live). Also catch him each Sunday night at 11pm on Fox 47 for Press Pass with Jack Ebling. Previously, he co-hosted "The Sports Page with Jack and Tom" on 92.1 and 92.7 The Ticket from 2002-06, then hosted "Ebling and You" on 1320 WILS from 2006-10.
Jack has covered sports and more as a writer and broadcaster in Mid-Michigan since 1978. A three-time Michigan Sportswriter of the Year, he was a 2006 inductee into the Greater Lansing Area Sports Hall of Fame. Heart of a Spartan: The Story of a Michigan State Football Renaissance, was his seventh book, following Spartan Champions, JUD: A Magical Journey, Magic Moments, Green Glory and Tales from the Detroit Tigers Dugout, volumes I and II.
A Redford Township native and a two-time graduate of MSU, Jack has contributed more than 125 pieces for national publications, including The Sporting News, Basketball Times, Street & Smith's College Football and College Basketball and Sports Illustrated. He also has made frequent television guest appearances on the Big Ten Network.
Jack is currently the columnist for 247Sports' Spartan Tailgate premium website. He also served as editor/columnist for Greater Lansing SPORT magazine from 2008-12. The former English teacher and coach in Lapeer spent nearly a quarter-century as a beat writer and columnist for the Lansing State Journal and has won 21 major writing awards.